Beer Pongs Rules, Cornhole Gameplay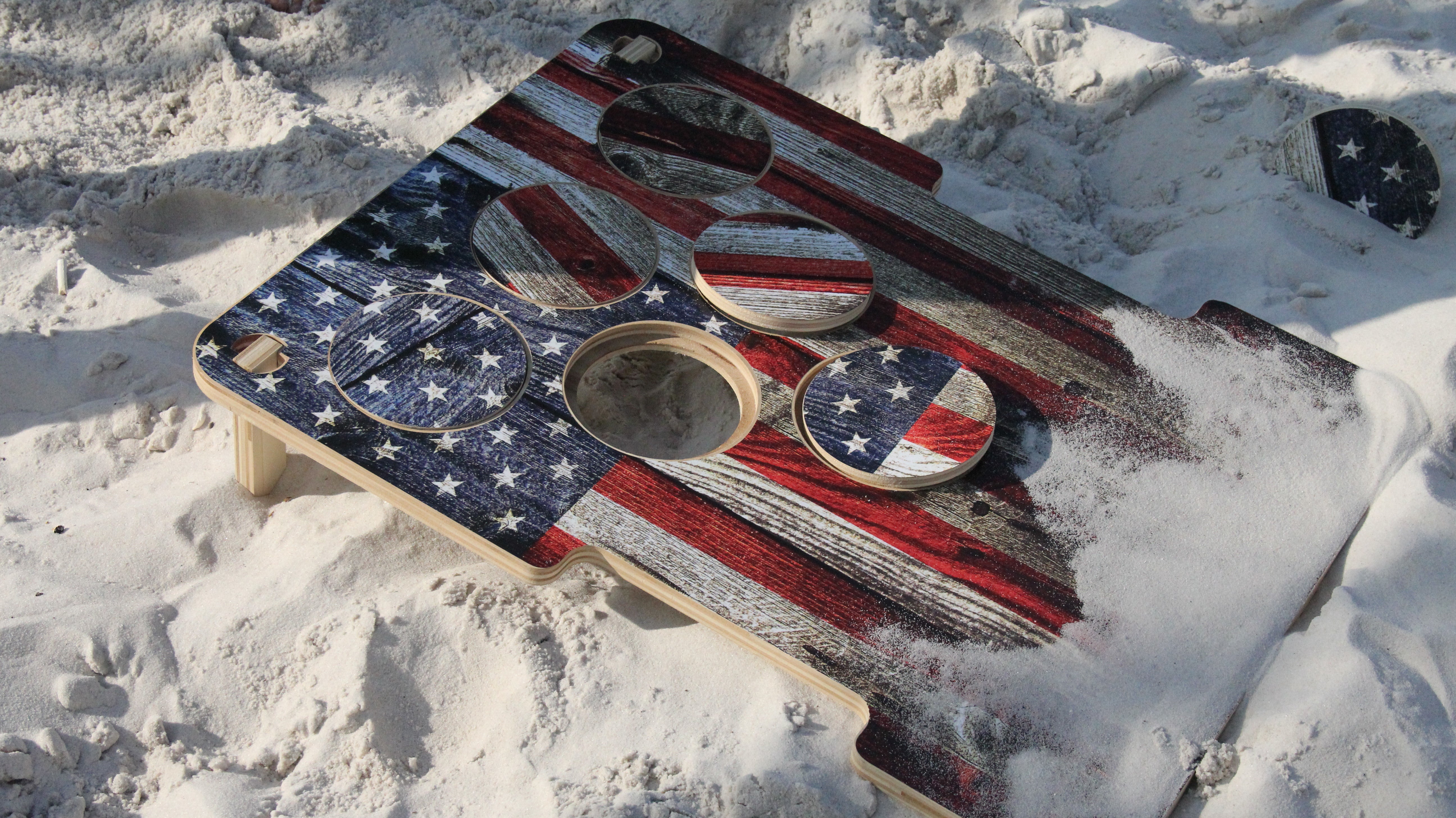 BruBag takes the best elements of two already popular games, Beer Pong and Cornhole, and merges them to create a perfect union that stands leagues above all other yard games.
Its sleek design and variety of play-styles are guaranteed to keep you and your guests entertained long after the party has ended.
Whether you choose to bring it to the beach, park, or tailgating, you're always sure to draw a crowd and have a good time.  We're so confident you'll love our game that we offer a 31 day money back guarantee to prove it!
What's the problem with cornhole?
It's repetitive
One bag. One hole. Over, and over, and over. Oh, and you need to keep score.
Quality is questionable
It's either $250 or more for a decent set, or take your chance on those subpar boards that fall apart within a few days.
It's Heavy
Cornhole is big, clunky, and hard to move around. It also takes up valuable space.
Skill Level
Let's face it, sinking a bag into a single hole isn't easy.
Discover a whole new way to have fun!
BruBag: it's just more fun
Six holes (instead of one) make BruBag a faster-paced and more dynamic experience. Plus no need to keep score!
It's lightweight and portable
BruBag weighs 22lbs. and fits in a box that is 24" x 36" x 2". Which means you can take BruBag anywhere with ease!
Fun for all ages and skill levels
BruBag is chill: everyone will love it!
2 games in 1
Did we mention you can play cornhole on BruBag boards? All you need is a few extra bags and leave the top center hole open!
Let customers speak for us