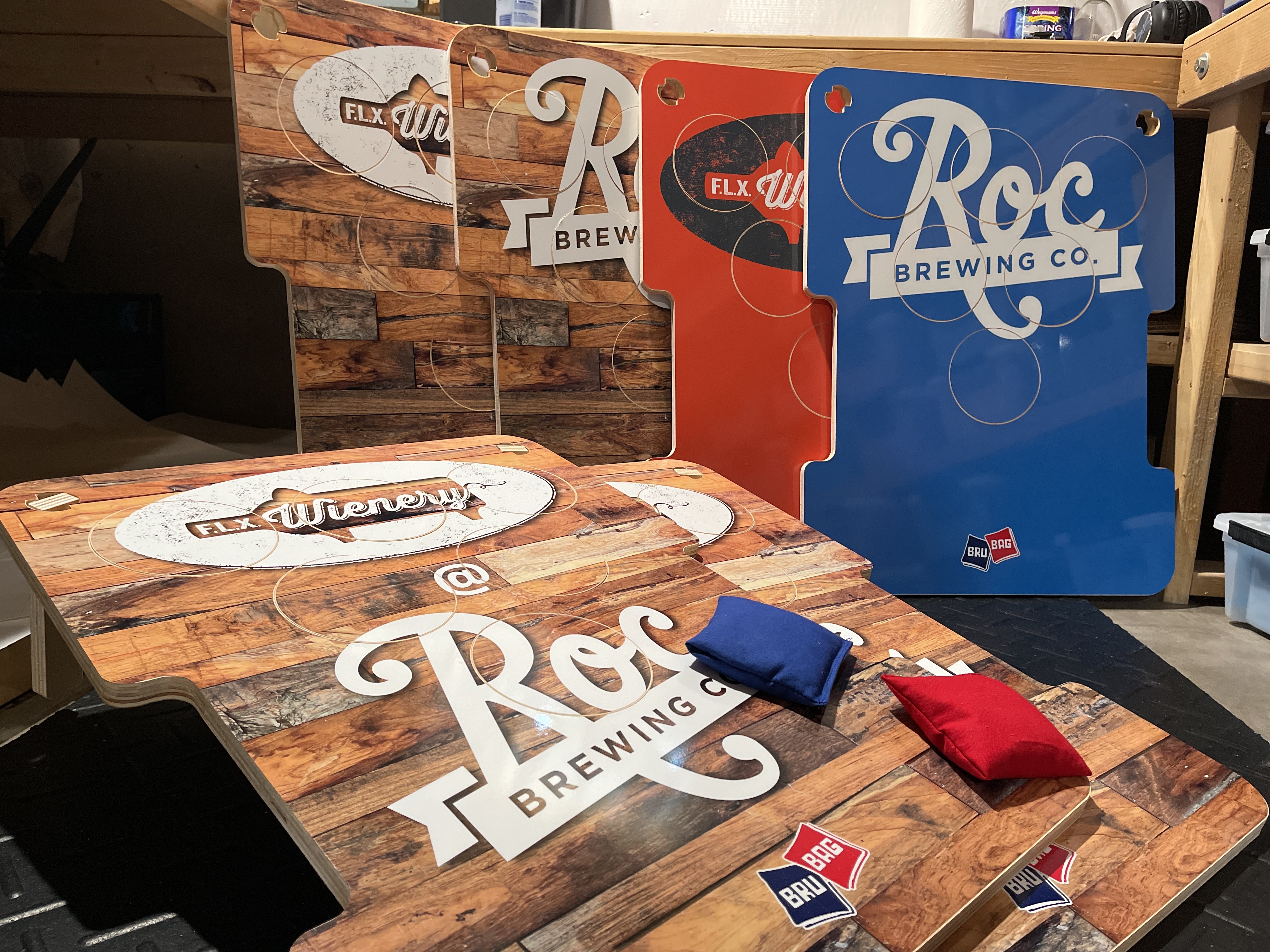 Customize your BruBag game sets with your logo, colors, and artwork.
IT'S EASY TO GET A CUSTOM GAME SET
Start with a request describing what you're looking for. Be as specific as possible—the more detailed, the better. Let us know if you have a picture of the artwork you'd like to use on your custom BruBag set or an image that will guide us when designing your board!

Submit your idea below.
One of our designers will contact you within 72 business hours to go over your request. They will explain the rest of the process and ask for additional information if needed. At this point, they should also be able to give you a general timeframe as well as overall cost of what to expect.
Our graphic designers will work closely with you to ensure the finished product is precisely the way you want it. You will receive a sample of your design for any corrections to be made. Once you are completely satisfied and we get final approval, we will send over an invoice.
After we receive your final approval, we will send an invoice to collect payment. Once payment is approved we will begin production. We typically start the same day as payment is received. Production takes around 3-5 days from start to finish.
When it is time for your boards to ship you will receive an email with tracking number, informing you they have been shipped.
discuss your custom art with us
Frequently Asked Questions
We design it: $249.99
All we need is a general idea about your vision—we'll show you a full-color design proof within 72 hours.
You design it: $224.99
We'll send you a design template with instructions, and you'll design your board and upload it to our server.
Add your logo: $199.99
Send us your logo, and we'll print it on the center of each board.
Additional Sets: $174.99
If you are buying multiple sets of the same design.
You can customize your BruBag with any image or artwork that you own, but it's illegal to reproduce artwork that's copyrighted, trademarked or belongs to someone else. We reserve the right to decline any artwork that we deem to be owned by another party or produced without permission.
A small BruBag logo appears at the bottom of each BruBag board.
Design concept and approval: about 10 business days
Once artwork is approved and payment is collected, the printing and production process takes 3-5 business days.
Shipping times vary, but you should allow 5-7 business days for delivery. Expedited and overnight shipping options are available.
Let customers speak for us