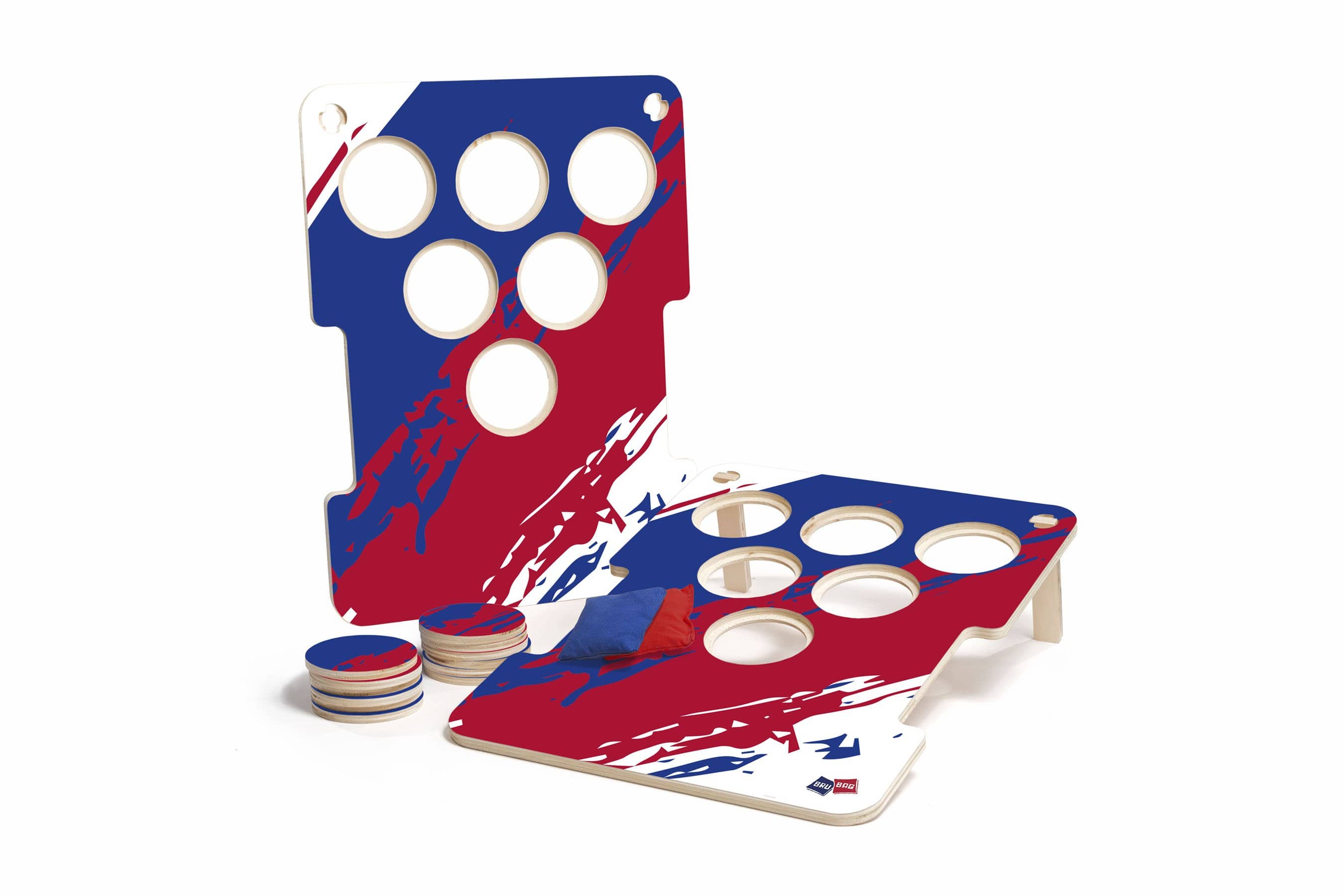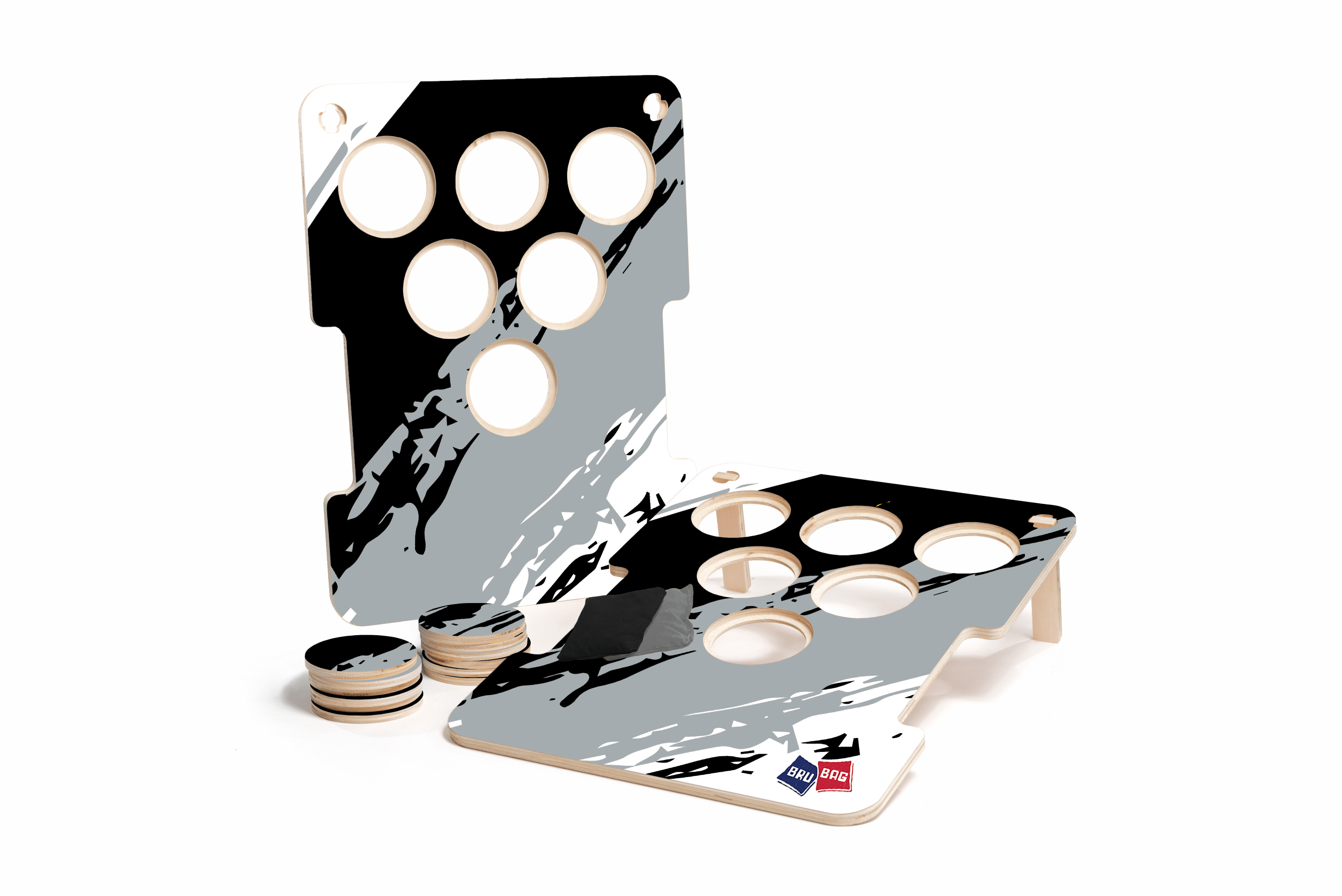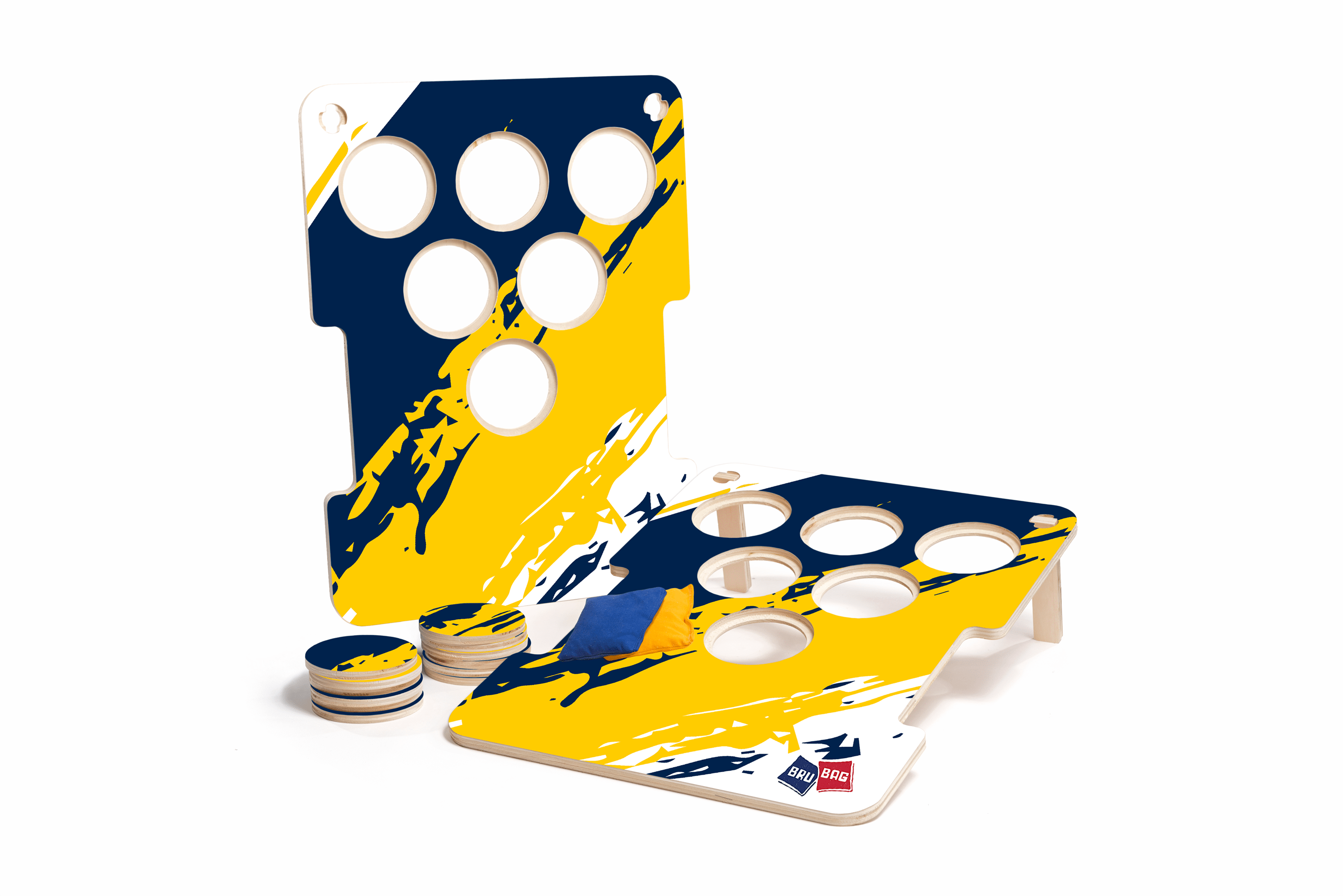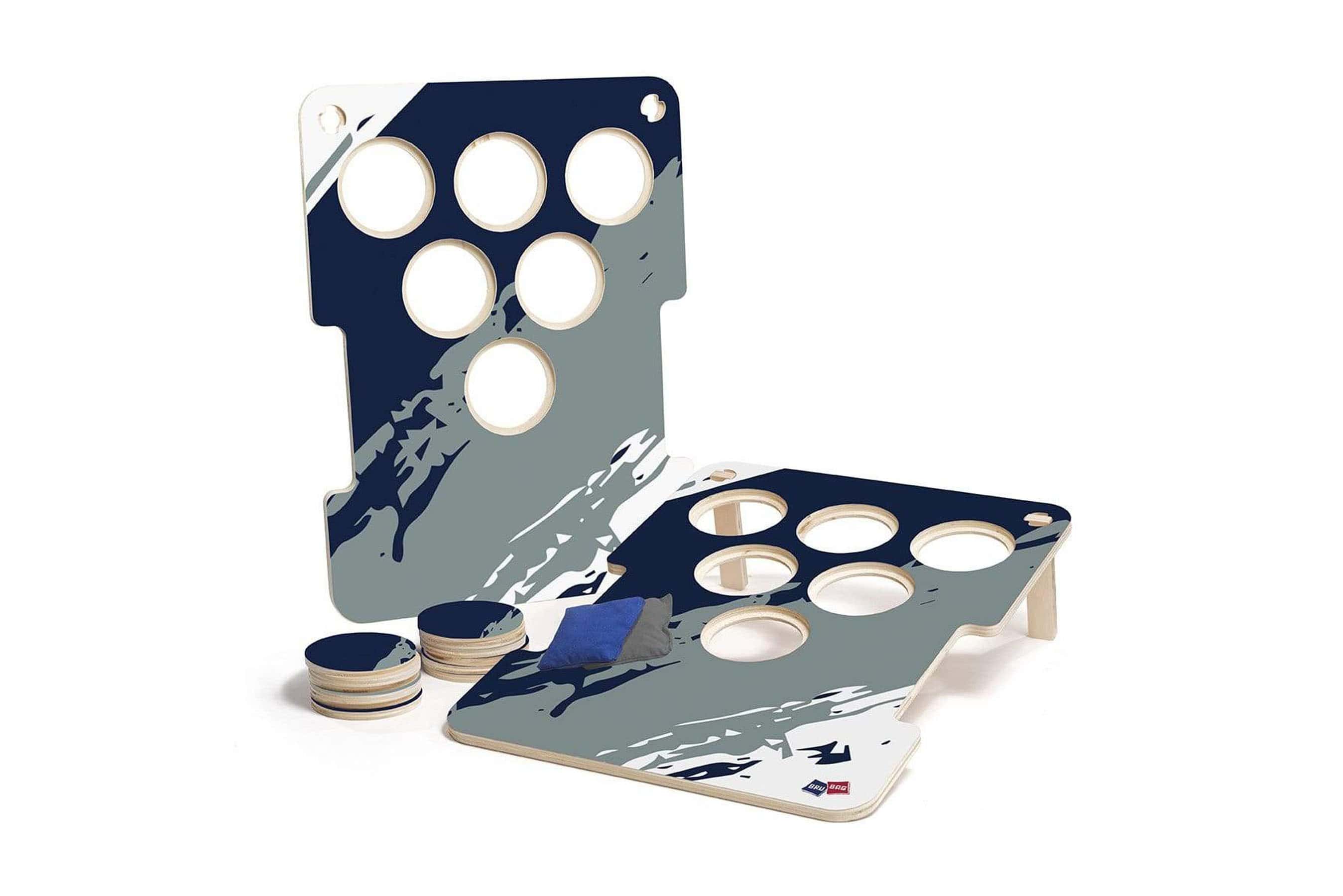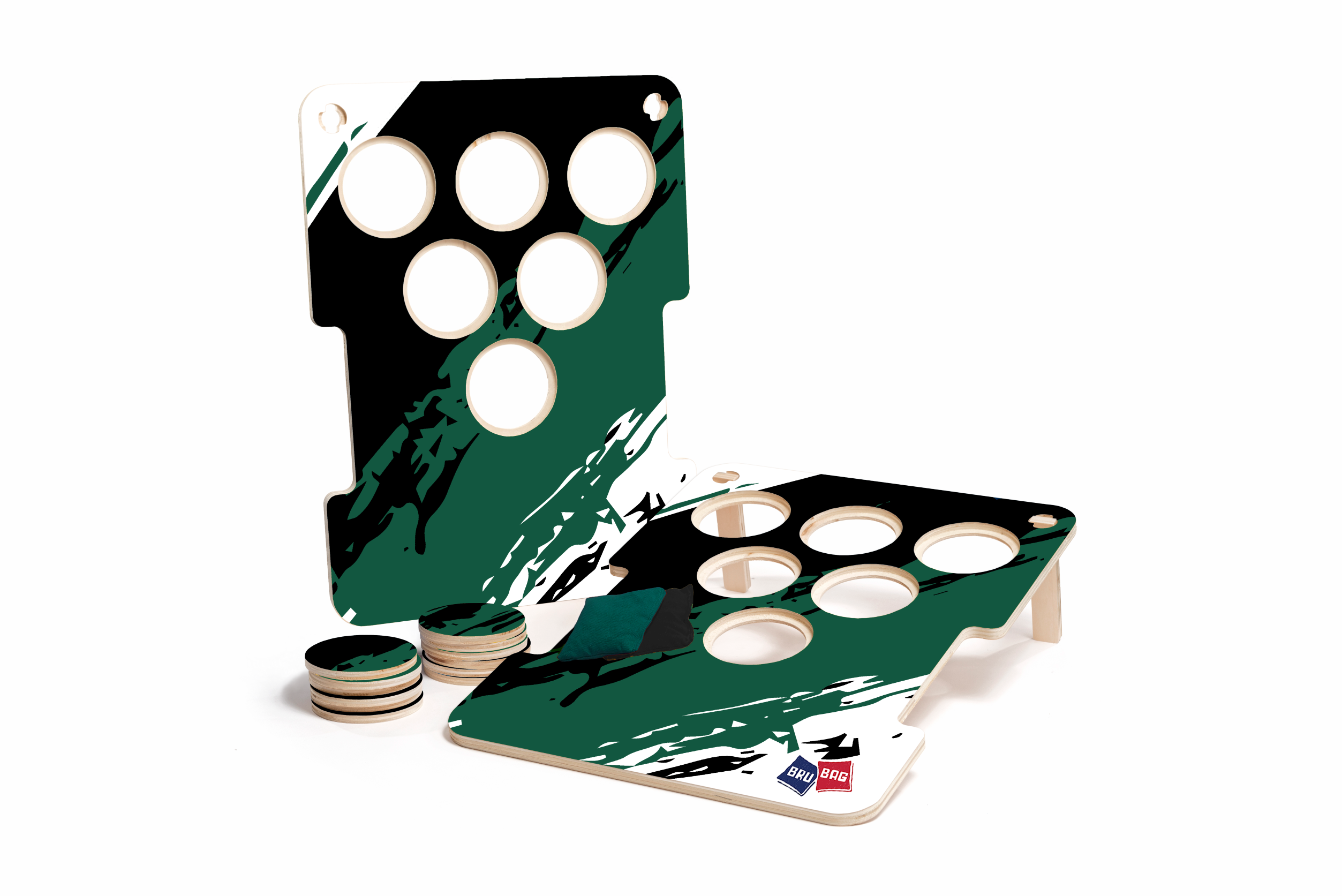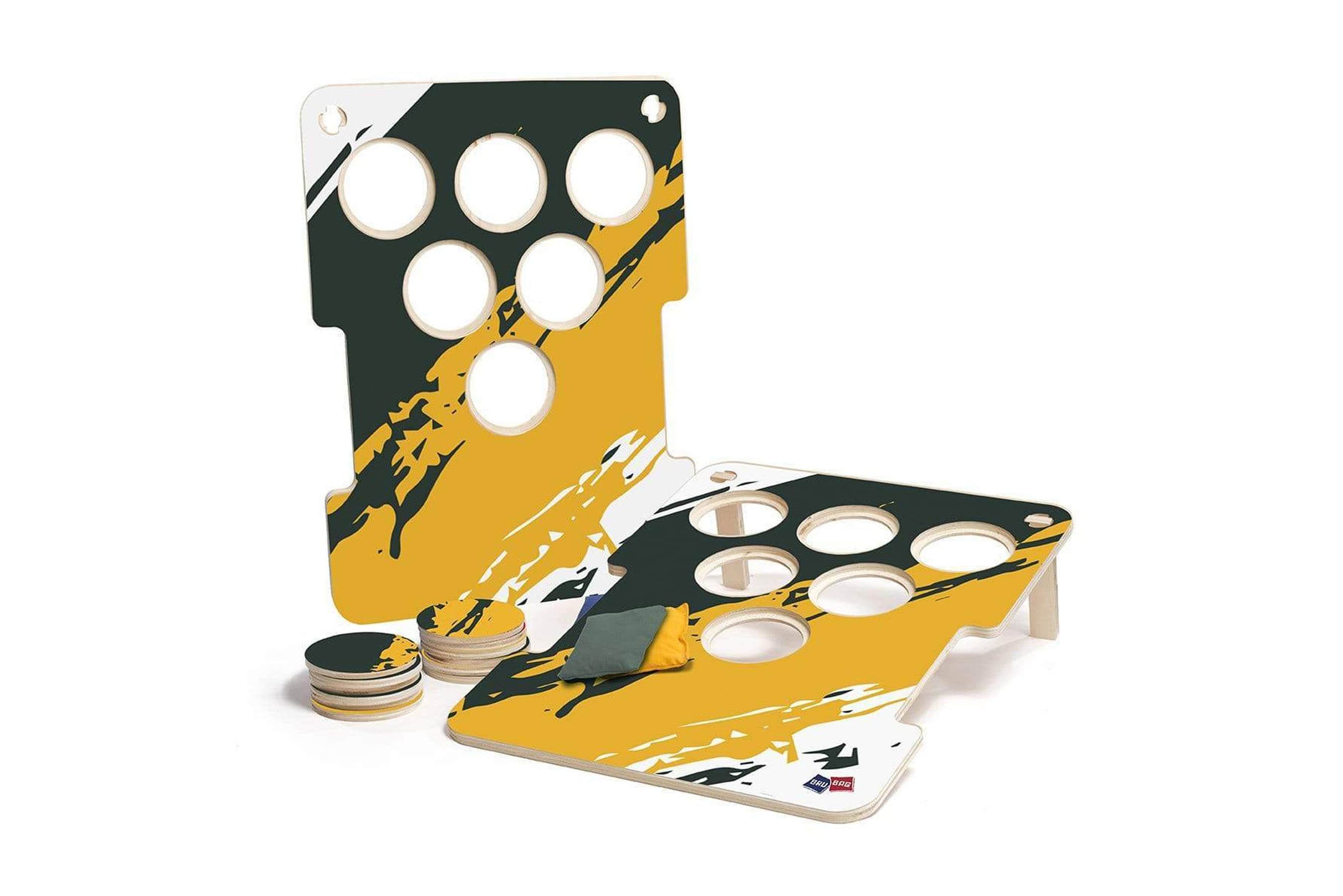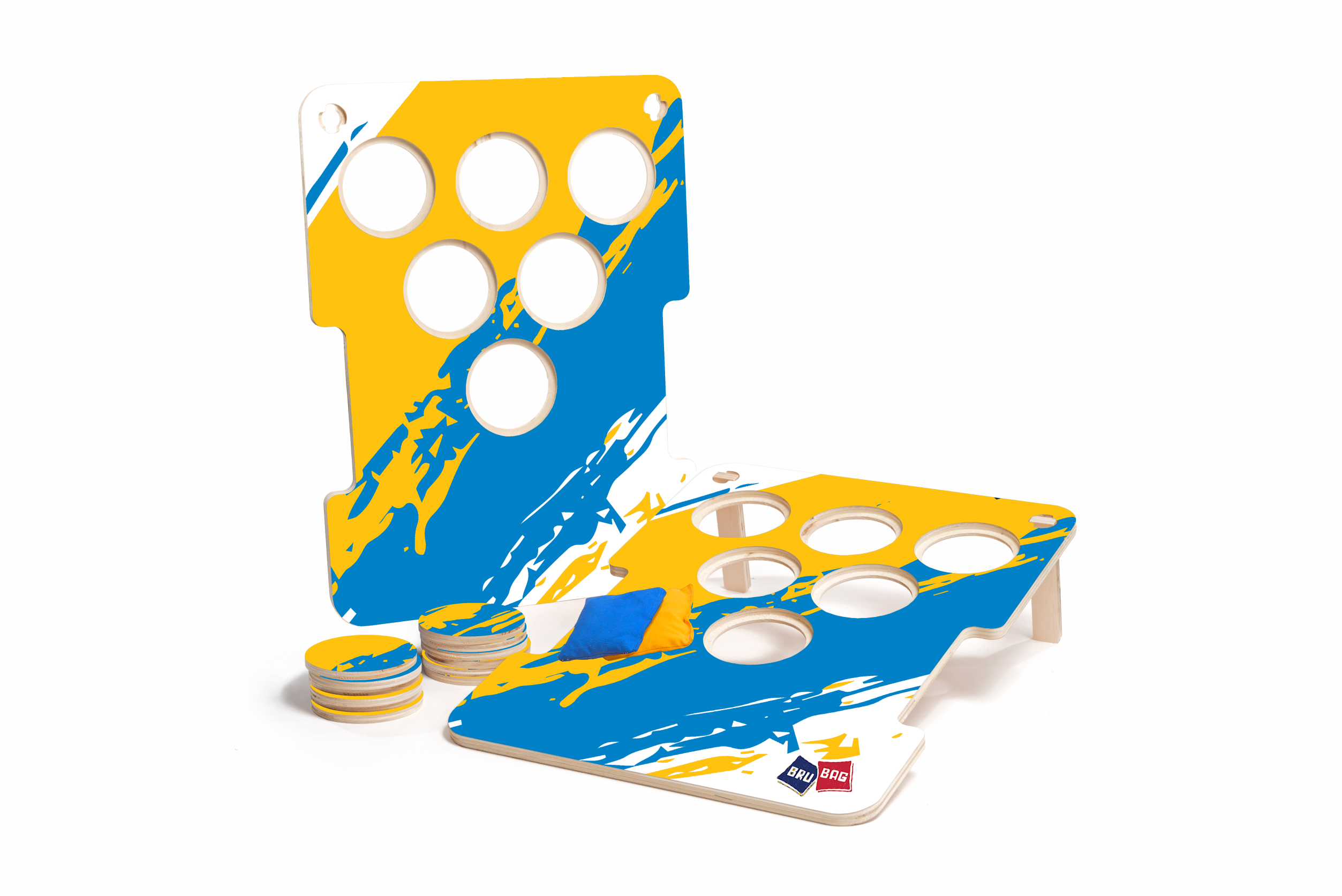 Share
Proudly Made in the USA
Team Colors: Designed with our unique team series pattern.  Don't see your favorite colors?  No problem, just shoot us a contact us and we will get back to you within 48hrs!  
PROFESSIONAL GRADE WOOD: Each set is machine cut to the exact measurements using 3/4 inch and 1/2 inch premium materials. Then layered with our vinyl and overlaminate giving them ultimate protection.
ALL WEATHER BEAN BAGS:
Each bag is made out of tough, durable cotton duck cloth and filled with heavy mold resistant plastic pellets.  Every seam is double stitched to ensure we are providing you with long-lasting bags. 
TAILGATE SIZE
:  Full set weighs only 22 lbs. Includes two 'tailgate' size (3 feet x 2 feet) official game boards, two bean bags, twelve fitted hole covers, four detachable legs, and playing rules/instructions.
Precise holes, thick wood, cheap graphics...
The caps and holes are awesome. The quality of the wood used is awesome, and thick! The graphics were applied by some vinyl or something... The bags do not perform too well on these boards because of the graphic. Knowing the graphics are kind of cheap, I would not have paid so much for these. Also, the bags are garbage, I would prefer an option to not get bags at all OR be able to upgrade to an ACL Cornhole style bag. Happy Bru'ing.
Hey thanks for the reply. We are sad to hear that you are not impressed with the vinyl and bags.
We can ensure you that both are extremely durable and will last for years to come. The vinyl itself is 3.2mil thick with an additional 3mil laminate on top. If there is a defect with the vinyl please send us a pic or email with the issue and we would be more than happy to correct it.
As for the bags, they do need to break in before they slide properly. Also ACL bags will not work as they are 6x6' so they will get stuck in the holes. Our bags are 5x5'.
Once again thanks for the review and if you need help we are here.
Cheers,
These boards are awesome and the customer service is even better. Excellent and smart construction makes the boards built to last and easy to store. My only suggestions would be to add a finger hole to each hole cover for easier removal and some sort of rubber grips where the boards contact the ground to keep the board from bouncing which would allow the game to be played on blacktop. Plays well in grass.
Thank you for the review, we really appreciate the feedback.
Love the boards! Wondering how I could get another cinch bag for the bags and legs as it was misplaced hiding them from my husband. Surprising him for his birthday. My email is [****]. Thank you Kim Brunmeier
Hey Kim, thank you for the review! I am glad you found your bag, please let me know if you have any other questions.
Let customers speak for us